Discover the joys of mini trampolines for fitness and your budget! They are versatile and fun pieces of equipment. Mini trampolines offer a low-impact way to improve cardiovascular health, tone muscles, and boost overall well-being.
Its compact size and convenience, lets you bounce your way to a healthier lifestyle in the comfort of your own home.
Embrace this energizing workout. It is beneficial for all ages and fitness levels and is the perfect addition to your home fitness routine.
---
Product Table (in a hurry)
| | |
| --- | --- |
| Mini Trampolines for Fitness & Budget | Description |
| BCAN 40/48" Mini Trampoline with handlebar | 40/48" – 450-550 lb weight capacity – bungee cords – T-handlebar – arched legs – hexagonal shape. |
| Darchen Mini Trampoline | 40" – 400=450 lb weight capacity – Bungee cords – screw-in legs. |
| LeikeFitness 50" Mini Trampoline | 50" – 330 lb weight capacity – bungee cord – T-Handlebar – hexagonal shape |
| | 38" – 300 lb weight capacity – 28 stainless steel springs – screw-in legs |
| | 36" – 250 lb weight capacity – tension bands – screw-in legs |
This post contains affiliate links. If you click on and purchase through one of those links, you won't pay a penny more, but we'll get a small commission, which helps keep our website operating. Thanks! As an Amazon Associate, I earn from qualifying purchases.
---
8 Good Reasons You Should Consider Purchasing a Home Mini Trampoline.
---
1-It Is a Low-Impact Exercise.
Mini Trampolines, also known as rebounders, provide a low-impact workout that is suitable for people of all ages and fitness levels.
High-impact, like running or jumping on hard surfaces add potential risk of injury. The springs or bungees of a mini trampoline give a gentle bounce.
2-Cardiovascular Health.
It is an excellent cardiovascular exercise that quickly elevates your heart rate. Not only does it strengthen the muscle of the heart, but it enhances the actions of the veins in your calves, aiding in good circulation. You will soon realize the benefits of good blood circulation and heart health with regular use of the rebounder.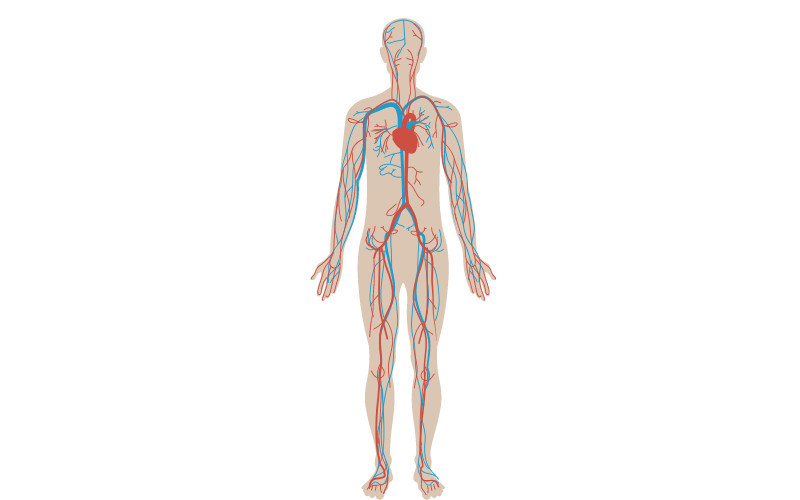 3-Improved Lymphatic System.
The lymphatic system does not have a pump like the heart. It needs movement to circulate the lymph throughout the body. The up-and-down motion of rebounding stimulates the lymphatic system. This plays a crucial role in removing waste and toxins from the body. It can boost the immune system and aid in detoxification.
4-It Provides a Full-Body Workout
Jumping on a mini trampoline engages multiple muscles groups simultaneously, including legs, core, arms, and back. It offers a full-body workout that helps tone muscles and improves your overall strength and flexibility.
5-Weight Management
Rebounding is effective in aiding weight management and fat loss. Regular sessions on the mini trampoline can help you maintain a healthy weight.
6-Balance and Coordination
Rebounding requires coordination and balance. With regular use of a mini trampoline, you can improve these motor skills.
7-Stress Relief
Exercise in general is known to increase endorphins and reduce stress. Bouncing on a mini trampoline can be a great way to release extra energy and tension, promoting relaxation and well-being.
8-It is Fun and Enjoyable
Mini trampolines offer a fun and enjoyable way to exercise. You will be more likely to stick with your fitness routine.
Think of the variety of workouts available. Besides basic bouncing, you can do squats, lunges, jumping jacks and more as you target different muscle groups.
Remember to consult with a healthcare professional before starting any new exercise routine, especially if you have any pre-existing health conditions or concerns.
---
Eight Things to Look for When Buying a Mini Trampoline.
The 5 mini trampolines reviewed below are in the lower price range of mini trampolines, however, you can still get a good workout from them.
Here are some things to look for when purchasing your mini trampoline. This list will help you find the right one to fit your budget and for your own personal goals and needs.
1- Is it Pre-assembled, or Does it Require Assembly?
2- What Size Is It? Will It Fit in Your Home Space?
3- Does the Rebounder Fold? – for transport or for storage.
4- Do the Legs Fold or Screw in? – for ease of storage.
5- What is the Weight Capacity?
6- Does it Come with a Handlebar? For your stability.
7- Springs or Bungee Cords? For noise level and your personal preference.
8- Warranty
---
5 Mini Trampolines for Fitness and Your Budget
Here are the reviews of the 5 Mini Trampolines
---
1- BCAN 40/48" Mini Trampoline with Handlebar
You are going to enjoy the large jumping area of the BCAN 40"/48" mini trampoline.
This rebounder has a high-weight capacity of 550 lbs. and 42 high-quality bungee cords attached to a 43" x 49" hexagonal steel frame. The arched legs provide added safety feature of being tip-resistance and the T-handlebar gives you added stability.
A detailed instruction video makes assembly convenient and easy. Storage is not as simple as with some rebounders. The hexagonal rebounder does not fold. You must remove the handlebar and arched legs to store it.
Warranty:
1-year manufacturer's warranty
Specs:
Diameter: 40"/48" Hexagonal
Weight Capacity: 550 lbs.
Bungee Cords
Does It Fold: The Hexagonal rebounder does not fold.
Stability Bar: Adjustable T-Handle
Legs: Arched Tube Legs
Pros:
Easy to Assemble
Larger Jumping Area
Quiet
Cons:
Retighten legs frequently for safety.
Difficult to unfold.
Stitching of mat is not durable.
What Customers Say:
Sturdy and great for exercise.
Bungees are easier on the joints than springs.
They bounce 10 – 20 minutes while watching their shows.
Comes 50% assembled.
---
2-Darchen Mini Trampoline
The DARCHEN mini trampoline offers numerous benefits. It provides an effective low-impact workout that improves your cardiovascular health, balance, and coordination. It also enhances muscle tone and bone density.
The compact design makes it suitable to use indoors. The low-impact workout is easier on your joints than running on hard surfaces out of doors.
The bungee cords provide a strong, but soft bounce. Some professional gyms use the DARCHEN rebounder as their rebounder of choice.
The DARCHEN 450 lb mini trampoline comes unassembled. It comes with an attachment tool to aid in the assembly as well as an assembly video. The legs screw in.
Warranty:
1-year limited warranty on all parts.
Specs:
Diameter: 40"
Weight Capacity: 400 lbs.
Bungee Cords
Does It Fold: No
Stability Bar: Currently unavailable
Legs: Screw-in
Pros:
Quiet
450 lb weight capacity.
Strong bungees with good tension.
Cons:
Does not fold.
Must be assembled.
What Customers Say:
Great way to burn some calories.
Good workout – gets your heart pounding!
Read the instructions before putting it together!
Tighten the legs periodically, as they work their way loose.
---
3- LeikeFitness 50" Mini Trampoline
Try a rebounder, good for any age. A great substitute for too much digital time.
Burn fat, tone your muscles, improve your sleep quality!
Upgraded load-bearing welded legs. Thickened shock-absorbing, anti-skid feet. LeikeFitness equipment is chosen by health clubs, hotels, spas, universities, and individuals around the world.
Warranty:
1-year free replacement parts.
Specs:
Dimensions: 55″L x 55″W x 13.3″H
Weight Capacity: 330 lbs. (150 kg.)
Bungee Cords
Does It Fold: No
Stability Bar: Yes
Legs: do not fold
Pros:
Quiet
Large workout space.
Good customer support.
Cons:
What Customers Say:
Great fun – had me puffing in no time!
I like it now that it is put together!
Larger than I anticipated.
Far exceeds my expectations!
Stitching could be stronger.
---
4-38" BCAN Foldable Mini Trampoline
The 38" BCAN foldable mini trampoline offers a range of benefits that make it an excellent fitness choice. Its compact size makes it ideal for small spaces, while its foldable design allows for easy storage and transport.
Regular use can improve your cardiovascular health, boost your lymphatic circulation, and strengthen your muscles.
It also enhances coordination and balance, making it suitable for all fitness levels.
This trampoline provides a fun and effective way to stay active and strong.
It has a waterproof polypropylene mat, and the springs are tested to 3,000 continuous jumps. 3 layers of protection lay over the steel springs.
Warranty:
Lifetime service with many warehouses for parts in the US.
Specs:
Diameter: 38"
Weight Capacity: 300 lbs.
Springs
Does It Fold: Yes
Stability Bar: No
Legs: screw-in
Pros:
Sturdy and compact.
Quarter-fold
80% pre-assembled.
Cons:
Few serious complaints – good customer support.
What Customers Say:
Excellent Customer Service!
Pretty good for the price!
Great, I believe it will last many years.
Straightforward assembly. – 10 minutes.
---
5-36" Stamina Fitness Trampoline
The Stamina 36-Inch Rebounder Mini Trampoline provides a fun, safe, and healthy workout. A great way to tone your muscles and build up strength in your body.
The audio coach Müüv app allows you to follow along with assembly of the unit, personalizes a fitness workout for you. It can integrate the equipment you already own into your workout, and you can experience the benefit of music to your workout from the IHeart Radio.
It has a safety pad to protect your toes and anti-slip rubber-tipped legs to protect your flooring.
---
---
Warranty:
90-days parts.
1-year frame.
Specs:
Diameter: 36"
Weight Capacity: 250 lbs.
Tension Bands
Does It Fold: No
Stability Bar: No
Legs: Screw-in
Pros:
Quiet
Low-impact exercise.
Easy to move around.
Cons:
Assembly best with 2 people.
Biggest complaint was difficulty to open during assembly.
What Customers Say:
So much fun!
Good value for the money
7 years later and it still works great!
Perfect size, not too big, not too small.
I am a little over the weight limit, but it has not been a problem so far.
---
Mini Trampoline FAQ's
How long should you jump on a mini trampoline?
Begin slowly to build up to the exercise. Try it for 10 minutes the first day. Take it from there. Slowly add more minutes or jumps each day. If you choose to do more, it will provide more health benefits with even faster results.
Do you jump with shoes, socks or barefoot?
You can jump with either shoes, socks, or barefoot. Barefoot engages the feet, ankles, and lower legs more than if you are wearing soft-soled shoes. For those who want a little more stability, soft-soled shoes might be the preferred choice.
How much do rebounders cost?
Rebounders can range from approximately $100 at the low end, to over $2,000 for a quality rebounder. Low-priced rebounders are useful, but those who use a quality mini trampoline, say that the quality is easily noticed between the two.
What size rebounder shall I get?
When choosing the right size rebounder, you want to measure the area in your home that is available. The most popular rebounders are between 40" and 48". The Stamina is as small as 36".
---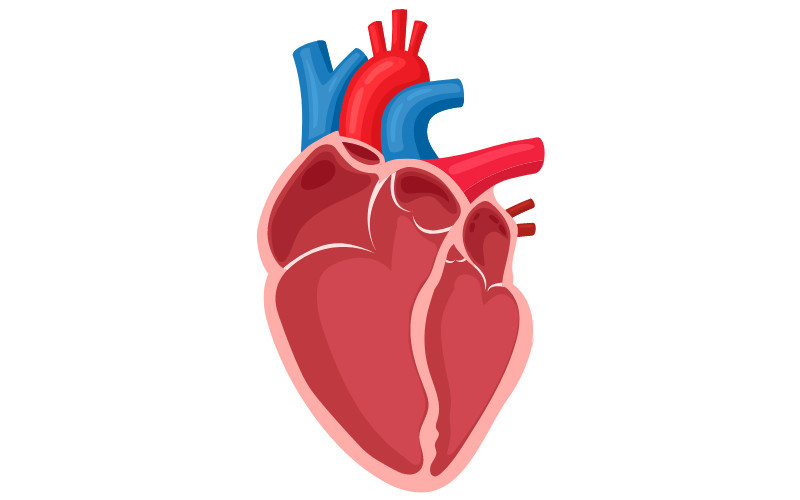 Wrapping It Up
Investing in a home fitness mini trampoline opens up a world of health and wellness possibilities within your own home. With its numerous health benefits, from low-impact workouts and full-body toning to stress relief and improved cardiovascular health, this compact and enjoyable piece of equipment is a smart choice for anyone seeking an effective and fun exercise regimen.
So, take a leap towards a fitter, happier you. Let mini trampolines for fitness and your budget be your ticket to long-term fitness success.
---
Disclaimer: If you have any concerns or questions about your health, you should always consult with a physician or other healthcare professional. No content on this site should be substituted for direct medical advice from your doctor or other qualified healthcare practitioner. The information contained here is for informational purposes only. It is from my research and personal experience.
---
Related Posts
The 7 Best Rebounders with Bungee Cords for an Unbelievable Workout
5 Best Steel Spring Rebounders this Year
Rebounding and Cellulite – Fact and Fiction