Stationary exercise bikes come in a variety of styles and prices. So, how do you choose the best stationary bike for yourself? What exercise bike best meets your needs? This post helps explain how to choose a stationary exercise bike.
How Do You Choose the Best Stationary Bike for Yourself?
When choosing a stationary bike, first consider why you want one. Choose one that fits your goals.
If you're looking for some cardio to help you lose weight, a safe, comfortable bike seat, and a way to strengthen your legs, then a recumbent exercise bike is a good choice.
If you're looking to improve your core, and lower leg muscles, then an upright bike is a better option. It simulates outdoor cycling more than a recumbent bike.
Are you a spin bike enthusiast? A spin bike, with its online classes and apps, allow you to travel the globe. They can give you the most challenging experience of all.
Types of Stationary Exercise Bikes
Stationary exercise bikes are a great way to get a workout without having to go to the gym. They come in three main types: recumbent, upright and spin bikes.
How to Choose a Stationary Exercise Bike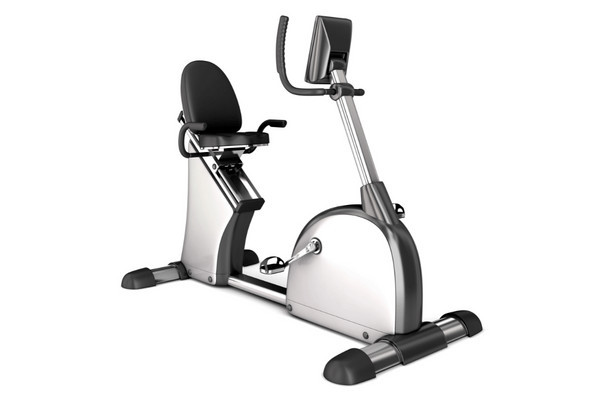 Recumbent Bikes
Recumbent bikes are a very popular type of stationary exercise bike. They are low-impact and easy on the joints. This makes them a good choice for people with arthritis or other joint problems.
If comfort and safety are your concern, the recumbent exercise bike will be your exercise bike of choice. Recumbent bikes tend to have the most comfortable bike seat, with a padded seat and backrest.
This post contains affiliate links. If you click on and purchase through one of those links, you won't pay a penny more, but we'll get a small commission, which helps keep our website operating. Thanks! As an Amazon Associate, I earn from qualifying purchases.
---
---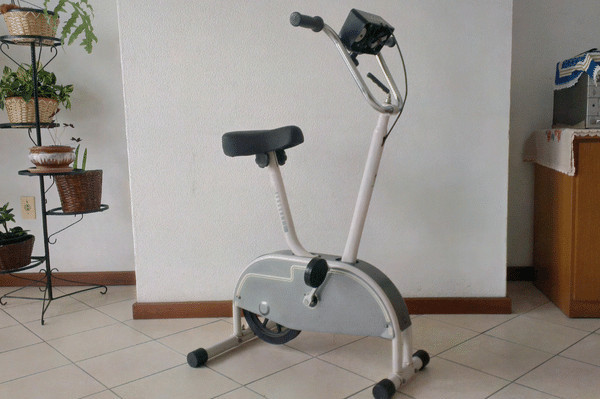 Benefits of an Upright Stationary Bike
Upright bikes demand more from you than a recumbent bike. You don't have the padded back rest, so the seat is usually not as comfortable as a recumbent bike.
In this seated position you will target more muscles. Your abs, glutes, back, arms, and even your neck get a workout on the upright bike. An upright bike is suitable for people of all fitness levels
---
---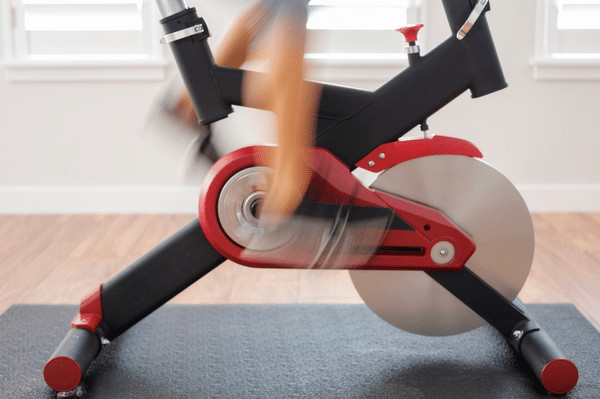 Spin Bikes
Spin bikes are designed to simulate the feeling of riding a road bike. They are more compact than a larger recumbent bike. A spin bike offers an excellent cardio workout.
Spin bikes tend to give one of the most demanding workouts found at home or in a commercial gym. They usually come with subscription apps or online classes – their apps allow you to travel the world!
---
Benefits of a Stationary Exercise Bike
If you are not a runner, biking is an excellent alternative. It is a great way to get heart-healthy cardiovascular exercise. You may even lose weight!
Stationary exercise bikes are great for people who cannot or do not want to run or go to a gym.
You don't have to worry about getting bored when using a stationary exercise bike. You can watch TV or talk on the phone while exercising. Some bikes have apps or online classes.
If you are lucky enough to have an exercise bike with a desk, you can even do your office work while getting your exercise!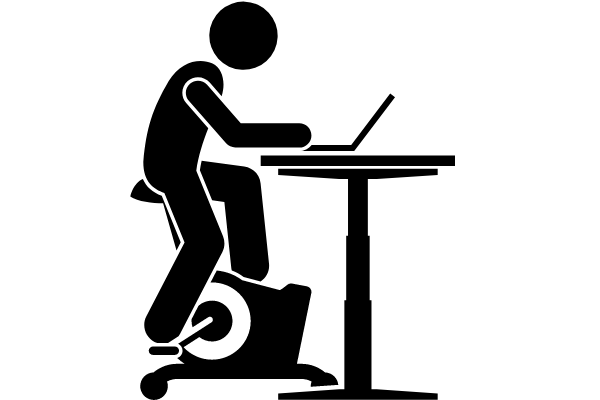 ---
Stationary Bike Workout Benefits
Cycling is basically just as effective as running when it comes to cardio benefits, according to Charlie Seltzer, MD, an obesity medicine physician and ACSM-certified exercise specialist.
The stationary exercise bike offers many health benefits.
Good cardio exercise
Lower blood pressure/stress levels
Improved blood sugar levels
Increased energy
Better mood
Increased metabolism/weight loss
This low-impact exercise offers other benefits as well. There are no gym memberships, you get better sleep, and it is safer than cycling on the road.
Advantages of a Home Exercise Bike
Stationary bikes are easy to use and maintain. Once the purchase is made you should have your bike for a long time.
The stationary exercise bike is an excellent way to get fit and healthy. It is easy to use and is affordable. You will burn calories while you stay active at home.
Best Exercise Bike for Bad Knees
If you have bad knees, a traditional upright exercise bike might not be the best option for you. Instead, consider a recumbent exercise bike that is easy on the knees. These bikes give you a low-impact work out without putting as much strain on your knees.
You can adjust the built-in resistance to find what is right for you. This makes it an even better option for people with knee issues.
A recumbent bike puts less strain on your joints. It has a wider seat that is at a great level for easy access. It is ideal for those with arthritis and is the most comfortable type of exercise bike available.
Are Exercise Bikes Good for Losing Weight?
Yes, cycling can help you lose belly fat. Your leg muscles are some of the biggest muscles in your body; so, the more you work them, the more calories you will burn.
Consistent exercise and a healthy diet are necessary for weight loss. Moderate-intensity cardio exercise done over time will help you lose weight.
Using a stationary bike, you can burn anywhere from 40-80 calories in just 10 minutes. That depends on your weight, and exercise intensity. It is great exercise on your glutes, quads, hamstrings, and calves.
The American Council on Exercise (ACE) says that you need to cycle at moderate-intensity for at least 30 minutes at a time in order to lose weight.
How to Choose a Stationary Exercise Bike
When choosing a stationary exercise bike, you must first decide what your goals are.
Safety and comfort are found in a recumbent bike; it is easier on the knees. More robust exercise can be found in the upright or spin bikes.
Upright bikes will better develop your core, compared with the seated recumbent bike. Spin bikes usually have apps and classes that more closely simulate outdoor cycling.
Do you want to lose weight without having to go to the gym? Then you should definitely check out the benefits of an exercise bike. An exercise bike is one of the best ways to burn calories and improve your overall health.
If you cycle consistently, you may even find yourself losing weight!
Which bike would fit best in your home?
---
Disclaimer: If you have any concerns or questions about your health, you should always consult with a physician or other healthcare professional. No content on this site should be substituted for direct medical advice from your doctor or other qualified healthcare practitioner. The information contained here is for informational purposes only. It is from my research and personal experience.
---
Related Posts
Stationary Recumbent Exercise Bikes
The Best Marcy Exercise Bikes for Home Use
Best Recumbent Exercise Bikes for Bad Knees