The XTERRA Fitness TR150 Folding Treadmill combines performance with portability. It is a quality, lightweight machine that comes with the flexibility to fold and roll away for storage. Created for the home environment, it gives you a wide speed range in an inexpensive, sturdy unit. Come with me as we explore this review of the XTERRA Fitness TR150 Treadmill.
If you are looking for a new home treadmill, there are a few things that you should consider. Size, weight capacity, electric or manual, and price are just a few.
Your Own Treadmill at Home
A treadmill is a very popular home exercise machine. Do you want to get more cardio exercise in your fitness routine? Imagine if you can bring the gym into your own home? Rain or shine, you can literally run to reach your fitness goals, and do it in the comfort of home.
There is good news! With today's technology, quality treadmills are lightweight, compact, and loaded with features. A folding treadmill makes a small footprint in your home.
Below is a treadmill I feel you may be happy to use in your home. Take a look at it with me, to make your decision.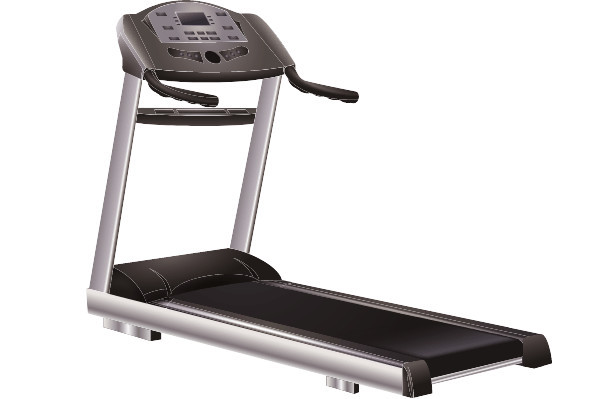 A Review of the XTERRA Fitness TR150 Treadmill
| FEATURES | |
| --- | --- |
| Size of Running Platform | 16″ x 50″ |
| Dimensions | 63.3″ x 29.3″ x 51.7″ |
| Motor | 2.25 HP |
| Incline | 3% Incline, 3 Manual Settings |
| Weight Capacity | 250 lbs. |
| Programs | 12 Pre-set Programs, 1 Customizable Program |
| Item Weight | 97 lbs. |
| LCD Display | Large 5″ Display |
| Belt | 1 Ply, 1.4 mm |
| Speed | 0.5 – 10 MPH |
---
This post contains affiliate links. If you click on and purchase through one of those links, you won't pay a penny more, but we'll get a small commission, which helps keep our website operating. Thanks! As an Amazon Associate, I earn from qualifying purchases.
---
The XTERRA Fitness TR150 Treadmill is a quality piece of exercise equipment. It is designed with performance and your convenience in mind. It is a compact treadmill – when not in use, you can fold it up to take up a small amount of floor space, yet easily open it when you are ready to work out.
The Price
The price is usually one of the first considerations people have when buying a large item. There is a wide range of price points for a home treadmill. Starting at around $400, they can go up to $3,000 or more. This piece is very cost-effective and will not make such a large hole in your wallet.
This less expensive model is not as large and cumbersome as those you would find in a gym, but you may find it is just perfect for your home. It depends how often and how many in the family will be using it as to how long it will hold up. It is great value, compared to the price of one year of a gym membership.
Quiet Electric Motor
The XTERRA Fitness TR150 Treadmill has a quiet, high torque 2.25 HP motor which powers the treadmill from 0-10 mph.
It is powered by a 110V Cord that connects to an outlet power source. On the console are speed buttons that control the speed of the treadmill from 1-9 mph.
Convenient Size
It is a convenient size when set up: 63.4" L x28.75" W x51.4" H. When you fold it down it becomes a compact size of 28.5" L x 28.75" W x 61" H. The Item is a stable weight of 97 lb. Sturdy, yet not too heavy. And the maximum user weight capacity is 250 lbs.
There is a 3.3" distance to step up onto the treadmill platform, with an XTRASoft Deck Cushioning protecting it.
You must allow sufficient space around the treadmill, especially while being used. Children and pets can be injured while the machine is in motion, and there is the possibility of falling off the machine while you are using it. It is best to allow ample space around the treadmill while it is in use.
XTERRA Fitness TR150 Treadmill in Action
Noise Level
The treadmill has a smooth, high torque 2.25 HP motor which is quiet while operating. This is something to consider if you are living in an apartment or condo and do not want to disturb close neighbors. If you have light sleepers, that is also something to consider. It is quiet when compared with other treadmills.
Programmable Features
It has a simple, yet effective interface. It tracks your pulse, speed, time, and distance traveled. Included is a pre-set 12 program workout plus a customizable program to challenge you. It is both effective and engaging.
Quality Construction
The console has a conveniently designed book rack, to hold reading material, remote control, or whatever else you want to keep within reach of your fingertips.
Ease of Operation
It operates with the push of a button. If you want to adjust the incline, you must dismount to adjust it to one of the 3 levels. This is one of the drawbacks of this treadmill.
Ease of Maintenance
To maintain your high-efficient, low-friction deck you must keep it as clean as possible. Six times a year – every 2 months – you should use a soft cloth or paper towel to wipe between the frame and 6-8" under the belt. This will extend the belt and deck life. Use water, only, no cleaners or abrasives.
Every 2 months you should unplug the power cord and carefully vacuum under the black motor hood to vacuum away dust and pet hairs.
Belt Adjustment
Belt adjustment should not be necessary most of the time. If you are a jogger or runner, use the 6 mm Allen wrench provided. Tighten the rear roller only enough to prevent slippage. (See pg. 18 of owner's manual)
Lubricate the Deck at intervals of every 40 hours of use. (See page 20 in Owners Manual) This will help you get the longest life possible from your treadmill.
How to Lube the Belt Deck
Warranty
Frame has a Lifetime warranty. The benefit of this warranty on the frame speaks of its durability.
Motor has a 1-year warranty. If you are going to be putting in long hours on the treadmill, this warranty may fall short of your needs.
Parts have a 90-day warranty.
Labor has a 90-day warranty.
Compared to other treadmills on the market, this one does provide decent value in its warranty, especially considering that it is a lower-priced treadmill.
Who Is this Treadmill For?
This is a good reasonably-priced treadmill if you are looking to get some basic exercise while you are at home. It is not necessarily what you should be looking for if you want to train for the Olympics! If you are on a budget, and you are looking for some cardio, this good space-saving treadmill, is one to definitely keep on your radar.
Programmable Features
The XTERRA treadmill has 12 pre-set workouts to motivate you. There is also an additional program you can customize to provide your favorite workout. It is all there waiting for you at the press of a button. By comparison, other more expensive treadmills have only 5 – 10 programs.
A five-second grasp on the handgrip of the handlebars will accurately track your heart rate as you exercise. This is also a bonus over some other budget-friendly treadmills.
Subscription-based Fitness Programs?
With the XTERRA TR150 you have the 13 total pre-set programs included in the treadmill's program at no extra charge. On other treadmills, you must pay for subscription-based fitness programs after the first year.
The Xterra TR150 treadmill is easy on the wallet for those fitness buffs who want to get in some cardio without leaving the house.
I like that it has 12 programs plus one to customize so purchasing streaming fitness is not necessary.
You have a good quality piece of equipment with a 15" x 60" running surface with an adjustable incline. Just think, a lifetime warranty on the frame, that tells you that the manufacturer has confidence that it was built to last.
Keep Your Cardio Up
I like that the heart rate monitor is on the handrail, which you must hold for five seconds for it to register. This will let you easily know if you are getting enough exercise.
The ease of operation of the treadmill shows me that it is made for people of any fitness level, and you do not need to be a techy person to use it.
If you want longevity from your treadmill, it does take some maintenance. Moving parts must be lubricated and be kept clean. If you do those two things, you and your XTERRA TR150 treadmill should be good pals for a long time!
It is very hard to decide on the best affordable treadmill available, however, the XTERRA TR150 is about the best that I have found from my research. It is not a $3,000 model that you may find in a gym, but for a well-reviewed, reasonably priced, home-based piece of exercise equipment, it should serve you well.
---
PROS
Good Warranty
Sturdy Frame
Good Quality for the Price
CONS
Manual, 3% Incline
Small Size Belt
Short running surface if you have long legs.
---
In Conclusion
This is my honest review of the XTERRA Fitness TR150. If you are looking to quickly move into aerobic exercise, at a low cost, the XTERRA TR150 should serve you well. The TR150 makes a small footprint in your home and provides so much at this price point, it is a no-brainer when compared to other budget-friendly treadmills.
However, if you are above the weight limit; if you are looking to give your treadmill long runs and sprints; if you are tall and need a longer running platform and you want high-end technology, you are better off to go with a pricier model.
---
Alternatives to the XTERRA TR150 Treadmill
---
Sunny Health & Fitness Astra Elite Smart Auto Incline Treadmill
---
Sunny Health & Fitness Helius Smart Motor Treadpad
---
Sunny Health & Fitness Heavy-Duty 350 Treadmill for Walking
---
Please Leave a Comment!
I would love to hear from you, do you have experience with using a treadmill. Which one do you like best?
---
Disclaimer: If you have any concerns or questions about your health, you should always consult with a physician or other healthcare professional. No content on this site should be substituted for direct medical advice from your doctor or other qualified healthcare practitioners. The information contained here is for informational purposes only. It is from my research and personal experience.
---
Related Posts
Recommended Treadmills for Home Use
Best Treadmills Under 700 Dollars
Treadmill: Benefits and Disadvantages