One popular type of home exercise equipment is a treadmill. It is a stationary exercise machine with a flat surface that allows you to walk or run without going outside. It is used for cardiovascular training, weight loss, and more. Let's look at the treadmill: benefits and disadvantages.
Do you want to get some aerobic exercise? A treadmill may be a great choice. Regardless of your fitness level, almost everyone can get on a treadmill and walk. To burn calories, and increase your strength and endurance levels, you just need to adjust the speed and incline of the treadmill.
However, the treadmill may not be the ideal choice for everyone. Let's look at some reasons why.
---
---
Treadmill: Benefits and Disadvantages
Benefits of a Home Treadmill
If you want to get more exercise in your life, a treadmill is a good way to do that. A treadmill is not difficult to use. Walking Is easy, and well-tolerated by most people. With a treadmill, you can get that exercise without leaving your own home.
A Predictable Walking Surface
The belt is a flat walking surface. It is predictable, making it less likely to trip and fall than walking outside on rough terrain. Running on the cushioned belt is more forgiving on your joints than running outside on black-top or uneven terrain.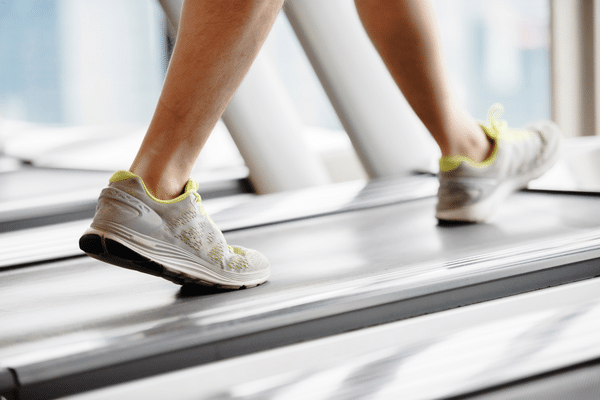 Choose Your Own Speed
It is possible to control the speed and incline of the treadmill. You can choose an easier or more difficult workout. Your choice of speed will determine whether you walk, jog, or run. This in turn will determine your heart rate, and the amount of cardio exercise you get. You can control how you warm up and cool down, as well.
---
This post contains affiliate links. If you click on and purchase through one of those links, you won't pay a penny more, but we'll get a small commission, which helps keep our website operating. Thanks! As an Amazon Associate, I earn from qualifying purchases.
---
---
Health Benefits
Treadmill exercise is effective at getting your heart rate to a healthy level.
Helps regulate blood sugar levels.
Improves sleep quality.
Custom Workouts
You can find treadmills that offer a variety of workouts. Many treadmills have built in or custom programs to assist your training period.
Programs can be customized to your age, weight, speed, and distance, as well as the amount of time you want to spend on your workout.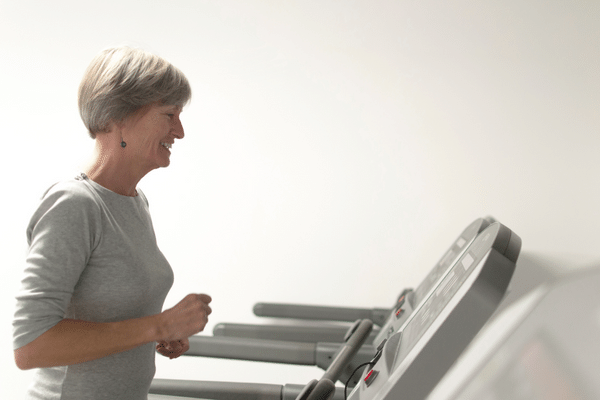 Monitor Your Fitness Goals
You can track your fitness goals. Treadmills come with a display screen so you can monitor speed, distance traveled, time, a heart rate monitor, and calories burned to track your progress.
Using a treadmill will help you increase your strength and endurance. The more strength and endurance you get, the more weight you can lose from this exercise.
Options to Keep You Engaged
Many treadmills have a phone or tablet holder. To keep your workout interesting, you can listen to music or watch movies on your phone, tablet, or TV.
More Benefits of a Treadmill
The treadmill can be used by multiple users.
Treadmills come in a variety of price ranges.
Treadmills are durable. After the initial purchase, they will last for years.
You can find some compact treadmills that fold to take up less space when not in use.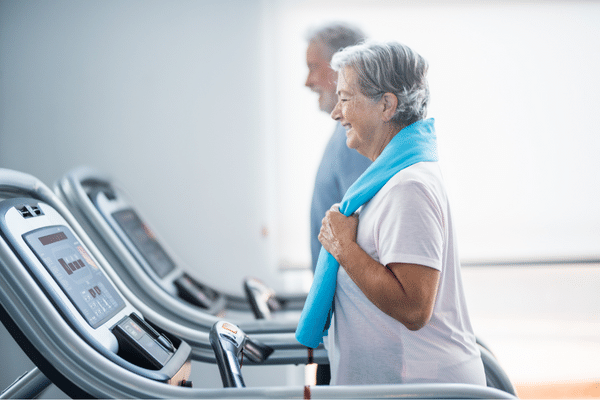 A Treadmill Disadvantages
Expense The price can range from hundreds of dollars, for a basic home treadmill, up to $3000 or more for a top-of-the-line model.
Noise level. You may want to put an equipment mat beneath the treadmill to muffle the noise, especially if you live in an apartment, or upstairs. The more expensive models are quieter than the economy models.
Less agility benefits. Running outside boosts your balance and coordination.
Takes up some space in the home – about the space of a two-seater sofa.
Running or jogging is a high-impact exercise. The repetitive impact of running or jogging can put additional stress on your back, causing pain.
Treadmills Require Maintenance
Treadmills require regular maintenance. The belt must be kept clean, and it must be lubricated occasionally. It should be serviced every three months or every 130 miles. An equipment mat underneath the treadmill helps protect from carpet fuzz and dust accumulating on the moving parts.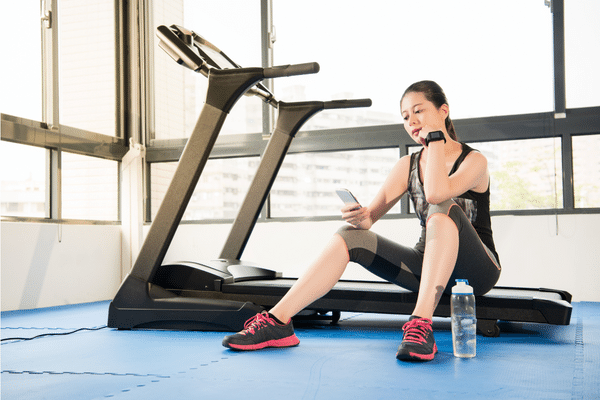 Can I Stay Motivated?
You may need motivation to keep running inside. Streaming exercise programs may help. Watching movies or TV may help you stay engaged.
XTERRA Fitness TRX3500 Folding Treadmill
---
In Conclusion
Advantages
A home treadmill can improve almost every aspect of your health. Home treadmills are fantastic tools to help you lose weight, lower your cholesterol level, increase your heart health and your muscle tone. A treadmill workout engages multiple muscle groups to give you a full-body workout.
Disadvantages
Some disadvantages of a home treadmill may be lack of space in your home. Treadmills also take some basic maintenance – however, once you get the hang of it, it should not be a big problem. Keep the belt clean, (Use an equipment mat underneath the treadmill to help keep carpet fuzz and dust away and reduce the noise level.) and lubricate it from time to time.
Combine your workout with other types of exercise to keep your enthusiasm up and keep you in the best of health.
---
---
Please Leave a Comment
I would love to hear from you. What is your experience with having a home treadmill?
---
---
Disclaimer: If you have any concerns or questions about your health, you should always consult with a physician or other healthcare professional. No content on this site should be substituted for direct medical advice from your doctor or other qualified healthcare practitioner. The information contained here is for informational purposes only. It is from my research and personal experience.
---
Related Articles
Best Treadmills under 700 Dollars
Home Treadmills for Health, Fitness, & Fun
Recommended Treadmills for Home Use
A Review of the XTERRA Fitness TR150 Treadmill – Stay Fit at Home