So, you have been trying to lose weight, and you are stuck. Either that excess weight doesn't want to budge, or you lose it and it comes right back! So do you want to try an intermittent fasting diet plan?
Two big reasons that people tend to gain weight as they age is decreased activity and loss of muscle mass. So, what options do you have?
The Intermittent Fasting Diet Plan
Though fasting is safe for most healthy, well-nourished people, it may not be appropriate for those who have any medical conditions.
The intermittent fasting diet plan has no restricted foods. You can eat what ever you desire.
The thing that makes this eating plan special, is only that you eat at specified times.
---
---
New York best-selling author, Dr. Jason Fung explains the power of intermittent fasting for successful weight loss. Check out his book here.
---
Intermittent Fasting Options
You can fast for 16 hours and then eat your daily allotment of calories during an 8-hour window of time. That is called the 16:8.
There is another option, you could have nonrestrictive eating for 5 days of the week, and then for the remaining 2 days of the week, you would consume only 500 calories a day.
Some people prefer the 12:12 way of eating, with an eating window of 12 hours and a fasting window of 12 hours. Perhaps they eat their final meal of the day at 7 P.M. and then breakfast at 7 A.M.
The more common fast is a 16-hour fast. For the 16:8 many people find it works best when they eat a normal supper, and then do not have anything to eat for the next 16 hours.
So, if you had supper at 6 in the evening, you would not eat again until 10 A.M. That would be a 16-hour window of fasting.
Disease Prevention
Research shows that you are more likely to gain weight by eating late in the evening. It also shows that you may have higher blood sugar levels, higher blood pressure, and higher cholesterol levels from late-night snacking.
---
New York best-selling author, Dr. Jason Fung explains the power of intermittent fasting for successful weight loss. Check out his book here.
---
What if Intermittent Fasting Does Not Work with My Schedule?
The interesting thing about the intermittent fasting diet plan is, if 6 P.M. to 10 A.M. does not suit your schedule, you can change it. Suppose you are working shift work or other elements of your schedule do not work well with those hours, you can vary them to suit your schedule.
A routine is best, though. If you can get into a routine, it is easier to continue, and not make some excuse, "Not today."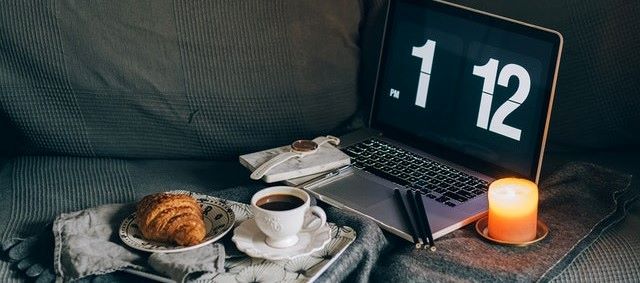 Why is Intermittent Fasting Recommended as a Healthy Option?
Intermittent fasting allows your body some time to rest and rejuvenate itself. It allows time to reset itself metabolically.
When you eat, glucose is stored in your liver as glycogen. It takes at least six hours to be used up. Once the glycogen is used up, your body switches from glucose to fat as its source of fuel.
Your body needs a time of rest, and your digestive system does as well.
How Can You Make This Eating Pattern Work for You?
Concentrate mainly on eating vegetables, protein and legumes. If you are hungry for bread, eat it at the end of your meal.
Turn off the TV and put away your phone while you eat. Savor each bite. Pay attention to the flavors and textures of your food.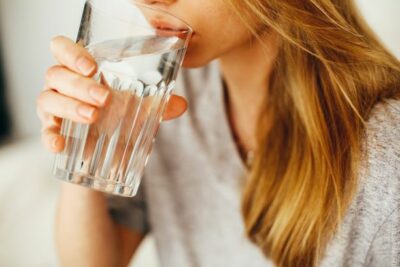 Some Tips for You
Keep hydrated.
Drinking some unsweetened herbal tea during the fasting period, may curb your appetite.
Consume water to stay hydrated.
Keep active. Watch less television and keep moving. It is not as easy to snack when you are busy.
Before Trying the 16:8 Method
You should speak with your doctor before trying the 16:8 method of intermittent fasting diet plan, especially if you are on medication or have low blood pressure.
The 16:8 intermittent fasting diet is not suitable for people with type 1 diabetes. Some people with prediabetes or type 2 diabetes may be able to try this under doctor's supervision.
Supporters of intermittent fasting feel that it can prevent several conditions and diseases:
Type 2 diabetes
Some heart conditions
Some cancers
Where
There is a group of people in Icaria, Greece, who live long active lives.
The people eat a Mediterranean diet rich in olive oil, red wine and homegrown vegetables. Many of them are Greek Orthodox Christians, a religious group that have many periods of fasting for religious holidays.
Fasting has been known to lower blood cholesterol and lower body mass index (BMI) as well. This group of people has the highest percentage of 90-year-olds with almost no dementia.
---
New York best-selling author, Dr. Jason Fung explains the power of intermittent fasting for successful weight loss. Check out his book here.
---
Intermittent Fasting is About More than Losing Weight.
One USC study found that patients who "fasted" for 5 consecutive days each month,(consuming between 750 and 1100 calories on these days) using an intermittent fasting way of consuming food, helped to lower blood pressure, cholesterol, blood sugar and IGF-1 levels (a compound associated with increased risk of cancer) than those who did not follow this eating plan.
The Downside of Intermittent Fasting
Intermittent Fasting may not be for everyone. Some research suggests it may be less beneficial for women than it is for men.
It also suggests that the 16:8 plan may not be advisable for those with a history of depression and anxiety and that fasting is a risk factor for persons with eating disorders.
In addition to the above-mentioned problems, intermittent fasting is not usually sustainable. A way of eating should be something you enjoy and can live with. It seems like many people cannot last more than 6 months following this eating pattern.
Research seems to indicate that intermittent fasting is good in many respects, but the persons involved must be able to live with the eating pattern!
In Conclusion
At the end of the day, if you want to lose weight, it is not about when you eat, but how many calories you consume. There is an "Intermittent Fasting Diet Plan". Eating during an eight-hour window of time may restrict the number of calories you consume and that alone will help you lose weight.
Finally, we are looking for a healthy lifestyle. Would you be able to live with an intermittent fasting diet plan? Have you ever tried it? Could you maintain it?
Leave some comments below I would love to hear from you!
---
Disclaimer: If you have any concerns or questions about your health, you should always consult with a physician or other healthcare professional. No content on this site should be substituted for direct medical advice from your doctor or another qualified healthcare practitioner. The information contained here is for informational purposes only. It is from my research and personal experience.
---