What are the best home fitness programs you can find? Exercise options are numerous, they include walking, gardening, biking, and even doing household chores. When we are do something we enjoy, it will increase our chances of making it become a habit.
More than one person has been told that walking will help them get their body back into fantastic shape. Walking is one of the safest forms of exercise that is available.
We often have snow on the ground from the end of October until spring, (March or April). Though the temperature is nice, the city streets and sidewalks are icy, so today I will stay at home and do research on the best home fitness programs that are available.
Since I no longer go to the gym on a regular basis and enjoy the equipment that is there, I will begin my day by using my exercise bike. After all that is something that I enjoy doing!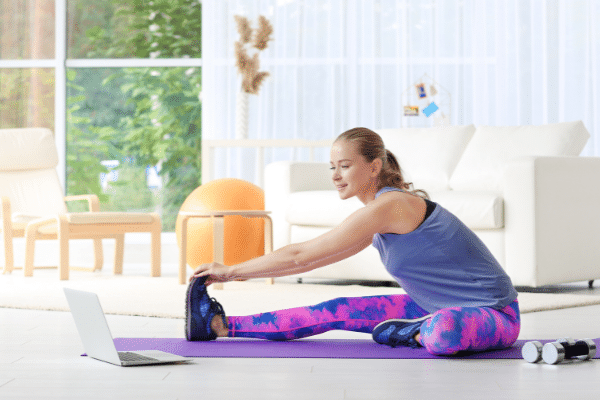 What are the Best Home Fitness Programs You Can Find?
TOPS, a non-profit health and weight loss organization that has been in North America since 1948. They encourage their members to walk. Many who were "couch potatoes" are now healthy and walking several miles every day.
A Home Fitness Plan
It is a good plan to set a goal for 150 minutes of moderate exercise a week. Our aim should be to improve strength, flexibility, endurance, and balance.
Home Fitness DVDs
Leslie Sansone, an American group fitness instructor from New Castle, Pennsylvania, has released over 100 DVDs and four books. For over 30 years, Walk at Home with Leslie Sansone, has helped millions of people lead happy, healthy lives. It has over 1 Million subscribers on YouTube. Walk at Home with Leslie Sansone ranks as one of the Top Fitness Channels on YouTube. Leslie continues to add new routines to her collection.
Treadmills
If you can't walk outside because of the ice – or the heat, why not try walking indoors. You could add a treadmill to your home training routine! Check out this NordicTrack Amazon choice treadmill with a 300 lb. capacity.
---
---
Strength Training Routines
Strength training helps us maintain our independence, and reduce symptoms related to chronic diseases, such as diabetes, arthritis, osteoporosis, and obesity. With strength training, we can ward off muscle loss as well.
You can start with body weight exercises such as:
Squats
Push-ups
Shoulder presses
Step-ups

Balancing Exercises
There are many books and DVDs available to improve your balance. Tai Chi is a great way to increase flexibility and balance.
Some try to increase their balance by walking heel to toe as if they are walking on a tightrope. You can place your hand against the wall to help you steady yourself. Keep your eyes looking straight ahead. As you become better at it, see if you can do it as you remove your hand from the wall.
There are also balance boards and exercise stability balls to use as you work on your balance.
Seated Exercises for Seniors
You no longer need to worry that you can't be active if you have mobility issues. There are many YouTube exercise programs online that focus on those who have mobility concerns.
HASfit, which stands for Heart and Soul fitness, has several exercise routines. I felt their chair routine was very well done.
Verywellfit has 11 chair exercises for seniors which I liked as well.
Some chair exercises included marching in place, shoulder exercises, and leg work. Coordinating your hands and feet together in an exercise routine is also a good exercise for your brain. Using resistance bands is a great way to increase strength.
There are chair core exercises, tummy twists for the abs, knee lifts, and seated pedaling exercises. Several online websites gear their videos toward seniors.
SilverSneakers
SilverSneakers is a fitness program provided by many insurance plans in the United States. Silver Sneakers provides gym and fitness memberships to those aged 65 and older.
It encourages them to remain physically active with instructor led fitness classes. SilverSneakers sponsors activities and social events to encourage social interaction. To qualify for the program you must be 65 or older and you must be eligible for Medicare.
Under an Anthem Blue Cross and Blue Shield plan you have access to exercise equipment, group classes and social events.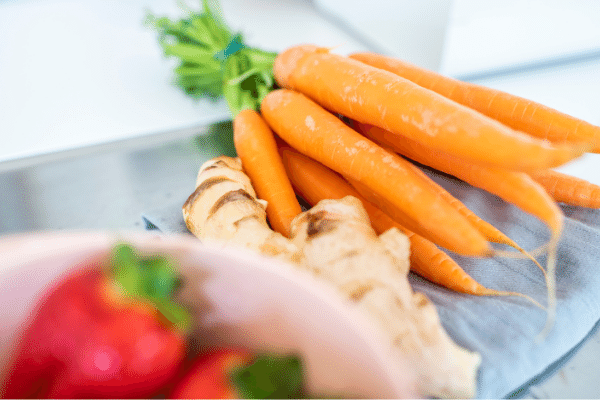 Keep a Balanced Fitness Approach
A healthy lifestyle does not rely on exercise alone. Many of the programs below include a nutrition plan as well. Exercise alone does not make us healthy. it is important to make wise choices with our diet and the rest of our lifestyle as well.
We must be balanced in this as in all areas of our lives. Some people get unhealthy attitudes toward exercise and push themselves to unhealthy limits or they get unhealthy attitudes toward food, and over or under-eat. Balance is the key in all of life!
Before beginning any exercise program, it is wise to consult your doctor.
Best Home Fitness Programs with a Challenge
Listed below are some great fitness programs, you may want to investigate.
80-Day Obsession is a different strength or cardio workout every day for 80 days.
BBG is a 12-week program of balanced strength and cardio workouts.
Beachbody on Demand gives access to over 800 workouts that you can stream from your computer or BOD app.
Beachbody 21 Day Fix Workout Program is a DVD program. It comes with 7 containers for accurate portion control for meal prep.
Circuit Burnout 90 is a 90-Day, cardio and toning interval-based at-home fitness program designed to increase fat burning while toning lean muscles.
Cize is for those who don't think they can dance. It is a hip-hop based program.
Insanity is a 60-day cardio-based program for advanced exercisers.
Noom is a popular fitness program that encourages cardio workouts, interval training, high-intensity interval training, and strength training.
PIIT 28 is a Pilates-based interval training program that requires zero equipment, minimal space, and 28 minutes a day for 28 days.
PiYo stands for Pilates and Yoga. It is a low-impact 60-day plan that is a combination of Pilates and Yoga. It uses a quicker pace for cardio benefit.
Tone It Up has fitness equipment and a different workout for every day of the week.
Zumba is a dance fitness exercise.
Below is a list of some popular online home fitness programs for men.
X-TrainFit's RIP90 This series has 14 DVDs. It is a 90-day plan with a training calendar, nutrition plan, and Fitness Guide.
Mark Lauren 90-Day Challenge has 24 body weight workouts with no equipment required.
The Men's Journal has a program called '8 At-Home Workouts to Lose Weight and Build Muscle'.
To Summarize
There are many books, DVDs, and online programs that are available to help you become physically fit as you progress towards a healthier lifestyle. Try a few to see which of the best home fitness programs suit your style.
In the comments below please mention how you use YouTube videos, books or DVDs in your exercise routine.
Do you work with just one exercise routine, or do you mix them up to take advantage of some of the best home fitness programs that are available?
---
Disclaimer: Before starting any eating or exercise program you should consult with your doctor. If you have any concerns or questions about your health, consult with your physician or other healthcare professional.
---
Related Posts
5 Best Strength Training Exercises for Seniors
Top 15 Benefits of Strength Training
How to Get Fit at Home – 8 Benefits of Strength Training
What Are the Benefits of High Grip Strength