The popularity of the smartwatch has increased in the last decade. They offer a range of features beyond just telling time. There are many practical benefits of owning a smartwatch. From tracking fitness and health to receiving notifications and controlling smart home devices, they have become quite versatile. Globally the market has grown rapidly, and it is expected to continue in the coming years.
Smartwatches, especially those with phone capabilities, can be very helpful in situations when taking out a phone may not be possible or appropriate, such as while exercising, or during a meeting.
Budget Smartwatches Reviews
Budget Smartwatches

Description

5QTM/IP69K Waterproof Fitness Smart Watch for Android & iPhones

Fitness Watch with Voice Assistant – 1.7" Full Touchscreen Smartwatch for Women and Men, Heart Rate/Sleep Monitor Watch 100+ watch faces, 20 sports modes.

Waterproof, round face, for iOS & Android Phones, Fitness Tracker, Heart Rate, Sleep Tracker, Pedometer, 12 Sports modes, 2 bands.

Health and Fitness Tracker with 1.69" Large color Display, 14 Day Battery Life, 60+ Sports Modes

Heart Rate Monitor, Blood Pressure, Activity Tracker, with Blood Oxygen, Waterproof, Sleep Tracker, Sport Bracelet, Pedometer, Step counter, Calories, Music and Camera control.

With Alexa Built-in, 15-Day Battery Life, Blood Oxygen, Heart Rate, Sleep & Stress Monitoring, 5 ATM Water Resistant, Fitness Watch for Men, Women and kids

Kid's not ready for a cell phone?

Cosmos – 4 G Phone, Text, Parental control, Sim Card, GPS – Flexible Data Plans.
This post contains affiliate links. If you click on and purchase through one of those links, you won't pay a penny more, but we'll get a small commission, which helps keep our website operating. Thanks! As an Amazon Associate, I earn from qualifying purchases.
Why Is Everyone Buying a Smartwatch?
One primary reason for their popularity is convenience. A smartwatch is like wearing a computer on your wrist. It provides you with a touchscreen interface that you can use everyday.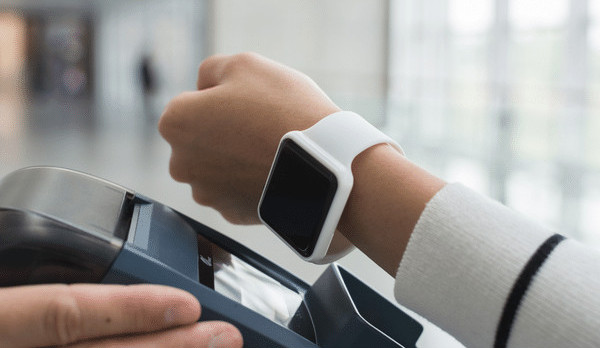 The health and fitness tracker can:
Track heart rate
Some newer-generation smartwatches track heart electrical rhythms and blood pressure.
Sleeping patterns.
Stress levels.
Sleep quality.
Step counter.
Exercise Intensity.
It will remind you to stay active.
Instant notifications and messages
Effortlessly make and receive phone calls.
Stay in contact with family as you travel.
Access a variety of Apps.
Contactless payments with your wearable.
Entertainment – Take music wherever you go.
Controlling smart home devices.
Easy to carry.
Touchscreen.
Fashion statement
---
---
Things to Consider when Choosing a Smartwatch.
With the growing popularity of smartwatches, choosing the right one can be a daunting task. There are many factors to consider, such as the type of operating system, battery life, and compatibility with other devices. It is important to carefully research and compare different smartwatch models before making a purchase to ensure the watch your choose fits your needs and preferences.
One of the most important factors to consider, is its compatibility with the user's smartphone. Some smartwatches are designed specifically for use with certain smartphone brands, while others are compatible with a range of smartphones.
You should also consider the type of operating system used by the smartwatch. This can affect its functionality and the apps that can be used on it.
Battery Life
Another essential factor to consider is battery life. The battery life of a smartwatch can vary greatly depending on the model and its usage.
Some smartwatches can last for days on a single charge, while others may require daily charging. Make sure the battery life meets your needs.
How a Well-fitting Smartwatch Can Improve Your Daily Routine
Beside the fitness advantages of a smartwatch, smartwatches can help you stay organized in your daily life. You can maximize your time with a smartwatch.
Not that many years ago, you would be amazed at how smartwatches change the way we stay connected. A smartwatch can alert you of incoming phone calls, access emails, messages, and social media updates. It helps you stay connected to your friends and loved ones while you travel.
You can set alarms and reminders, and some even have stopwatches and a remote camera – a new wireless selfie catcher!
The first smartwatches were released over a decade ago, they have now become more affordable and have increased in functionality.
Disadvantages of Wearing a Smartwatch.
Smartwatches can be costly.
The amount of data storage depends on the memory size of your smartwatch.
Not all smartwatches are waterproof.
Do People Still Wear Watches? Are Watches Obsolete?
People who wear smartwatches are people who like to have a computer only a fingertip away. They may have never worn a watch before and enjoy the sleek, modern, fashion appeal – as well as the functionally it provides.
What is the Life Expectancy of a Smart Watch?
You can expect to get two to five years of use from a smartwatch. It all depends on the manufacturer and the model as to when their technology becomes obsolete. Ultimately, it needs to be evaluated on a case-by-case basis.
Why Are Regular Watches Better than Smart Watches?
Traditional watches are designed to last longer and have style. They will always be up-to=date, and only need the occasional cleaning and maintenance. For this reason, traditional watches have a longevity that smartwatches do not have.
People like the functionality and accuracy of a smartwatch, but in time, its technology may become obsolete.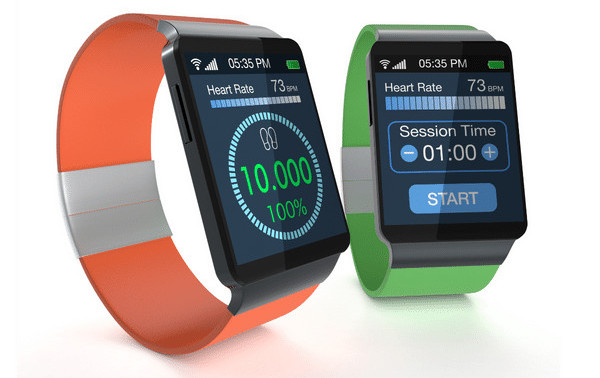 Improve Your Health with a Smartwatch.
With your smartwatch fitted snugly around your wrist you can have a more accurate reading. You will find many benefits from using your smartwatch.
It will:
Remind you to stay active.
Manage your stress.
Monitor your heart rate.
Monitor your blood oxygen levels.
Get help quickly without using a phone.
In Conclusion
There are many practical benefits of owning a smartwatch. They are quite popular due to their convenience and versatility. However, choosing the right smartwatch can be a challenging task.
Carefully consider factors such as compatibility with your smartphone, the operating system, and battery life. Do your research well and find a smartwatch that meets your needs and preferences.
---
Disclaimer: If you have any concerns or questions about your health, you should always consult with a physician or other healthcare professional. No content on this site should be substituted for direct medical advice from your doctor or other qualified healthcare practitioner. The information contained here is for informational purposes only. It is from my research and personal experience.
---
Related Posts
Let's Get Healthy Together: 15 Tips How
The Secret of a Healthy Immune System
29 Simple Tips to Get More Steps in a Day without Trying