Your age should never hinder your pursuit of health and fitness. Embracing physical activity as you age is vital, and it's easier than ever with the right approach and essential home workout equipment.
This blog highlights some essential home workout equipment: from versatile resistance bands, to treadmills, to efficient mini trampolines. Consider which items you want to transform your home into your own personal gym.
Are you new to fitness workouts? What are your goals, increased strength, health, or weight loss? You need strength training and cardio for a well-rounded program. Choose the best fitness equipment to fit your home space and budget. Enjoy your fitness journey at any age.
---
Choose the Right Space
Identify a suitable area in your home, tailoring your fitness space to meet your needs.
Dedicate an area or a corner of a room.
Remove clutter and hazards. Good lighting and adequate ventilation are a must.
Create a welcoming and inspiring atmosphere by personalizing your space with motivational quotes, and posters. Arrange your equipment for easy access, storage, and safety.
---
Choose Your Home Fitness Equipment.
You can get simple fitness equipment to begin. You can start with a good fitness tracker to motivate yourself to stay active throughout the day. (Some say that excessive sitting is as detrimental to your health as smoking.)
Listed below are some additional ways to exercise.
Consult with your healthcare professional before starting any new fitness routine.
---
Choosing the Right Home Fitness Equipment
Essential Home Workout Equipment for Beginners:
A. Resistance Bands
B. Free Weights – Dumbbells
C. Free Weights – Adjustable Kettlebell
D. Exercise bikes
E. Treadmills
F. Mini trampolines
---
Essential Home Fitness Equipment for Beginners
This post contains affiliate links. If you click on and purchase through one of those links, you won't pay a penny more, but we'll get a small commission, which helps keep our website operating. Thanks! As an Amazon Associate, I earn from qualifying purchases.
---
A. Resistance Bands:
Resistance bands take the least amount of space in your home and are perfect for toning your muscles and improving your flexibility.
---
B. Free Weights:
Signature Fitness Multicolor Dumbbells.
Dumbbells are ideal for strength training. You can target specific muscle groups. Many dumbbells sets come with good organization and storage ideas.
---
C Free Weights:

Adjustable Kettlebells are a versatile piece of strength training exercise equipment. You can choose from a wide range of weights as you target different muscle groups. Storage is easy with adjustable kettlebells.
Strength Training Kettlebells by Polyfit
---
D. Exercise bikes:
You can get great cardio exercise on an exercise bike. It makes a small footprint in your home as you boost your metabolism, burn calories, and increase your endurance. It is up to you whether an upright exercise bike or a recumbent exercise bike best suits your needs.

---
E. Treadmills:
Walking is a safe and healthy way to exercise. Simulate outdoor walking or jogging in any kind of weather with a treadmill. A great indoor activity! It will enhance your cardiovascular health, strengthen bones, and tone your muscles. A treadmill with a folding option is designed to take up less space in your home.
Amazon Walking pad for up to 300 lbs.
---
F. Mini trampolines:
Do you want low-impact cardio fun? Consider purchasing a mini trampoline for your home. They come in approximate sizes of 39" to 44" in diameter. Choose wether you want one constructed with springs or bungee cords. The health benefits from a small rebounder are unbelievable. They are easy to set-up, and easy to store, and suitable for all fitness levels.
For more information click below.
---
G. Fitness Tracker:
It is not always easy to see how active you really are in a day. A fitness tracker helps you become aware just how many step you really take. It can also monitor things like heart beats, sleep, hourly activity, and calorie burn.
---
---
Some Safety Tips to Consider:
Many times, fitness equipment arrives in a box, and you must assemble it. The tools and instructions are usually included, but it is your responsibility to assemble your equipment.
Read the instructions carefully and don't rush through the steps. Ensure the item is stable and secure before you begin to use it. Some companies offer the option to hire someone to assemble the item for you.
Walking is the safest form of exercise. However, you should have emergency plans in place to communicate with someone if you ever need help while exercising. Keep a first-aid kit available and emergency contact information available.
Use non-slip mats or flooring and check the equipment periodically for loose or broken parts. Contact customer service for replacement parts.
Minimize Clutter and Maximize Space
Shelving units and racks for weights.
Hooks and hangers for resistance bands.
Use creative storage ideas in smaller homes like multi-functional furniture.
Create an Inspiring Atmosphere
Create a designated workout zone.
Include inspirational quotes and fitness goals to inspire you.
Music keeps your workouts fresh and invigorating.
Open curtains and windows for natural light and fresh air.
Create a Workout Routine
Start slowly and gradually increase intensity. Don't forget to warm-up before exercise and cool-down afterwards.
Incorporate flexibility and balance exercises into your workout routine.
Set achievable fitness milestones and track your progress.
Get a workout buddy to support your journey and help you stay accountable to your goals.
It is not uncommon to reach plateaus in your journey. It is helpful to add variety to your routine. Mix your workouts up to keep you and your body on their toes!
---
Wrapping it Up
Investing in essential home workout equipment helps you stay fit and age well. Understand your fitness goals, do you want to increase strength, improve your health, or lose weight?
Regular exercise increases your energy levels, strengthens your immune system, and improves your mental health.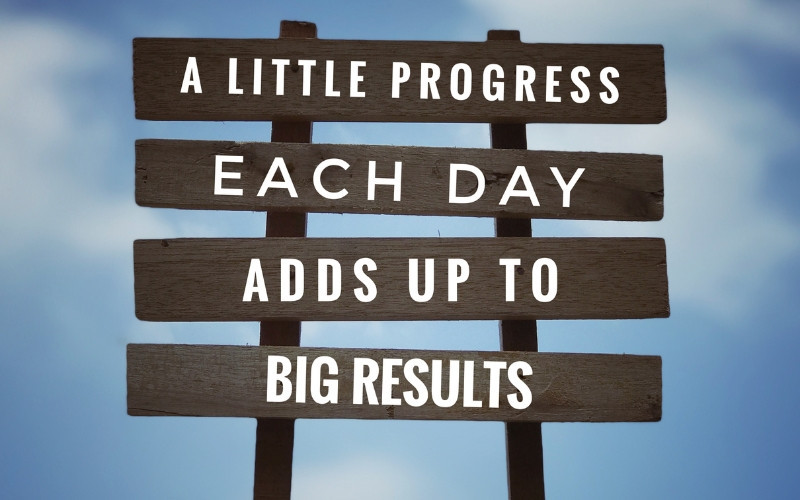 Good Motivation
A well-organized fitness space in your home, increases your motivation to exercise. Personalize your space with motivational quotes for added inspiration.
Remember, it's never too late to start your fitness journey. With dedication, the right equipment, and a positive mindset, you can embrace your age with vitality and vigor. So, gear up, stay active, and make fitness an integral part of your life, regardless of your age!
Explore the wide range of fitness equipment found in this post. Decide which ones align with your interests, goals, and allotted space in your home. Your fitness adventure starts here!
---
Disclaimer: If you have any concerns or questions about your health, you should always consult with a physician or other healthcare professional. No content on this site should be substituted for direct medical advice from your doctor or other qualified healthcare practitioner. The information contained here is for informational purposes only. It is from my research and personal experience.
---
Related Posts
Home, Health and Fitness – An Introduction
Where Does the Fat Go When You Lose Weight?
Trampoline History Facts and Benefits